HENRY VIII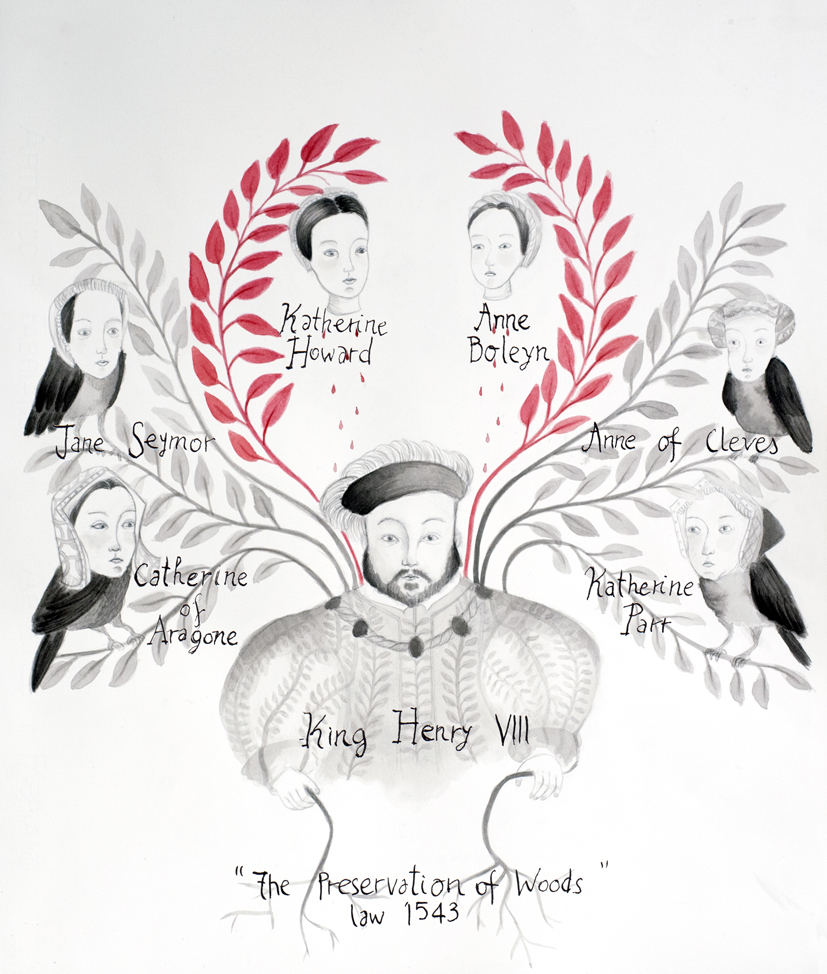 KING HENRY VIII
Re Enrico VIII, preoccupato che l'espansione della sua flotta navale fosse tropo d'impatto sulle risorse di legno naturale, abrogò la "Preservation of wood" in cui si stabiliva che "per ogni quercia matura abbattuta, dovevano essere piantate sullo stesso acro di terra dodici nuove querce che non sarebbero potute essere abbattute fino alla completa maturità"
Non ebbe la stessa attenzione per sue sei mogli che allontanò o fece decapitare a seconda dei casi.
Henry VIII, a keen supporter of the expansion of the navy, took a deep interest in woodland asset , with a view to preserving it as a source of timber for the shipyards. Under growing pressure on reserves, "The preservation of woods" was passed . It stated then when a wood was cut, 12 timber trees were to be left to the acre, and the coppices were to be enclosed after cutting in order to protect new growth from grazing.
He didn't have the same care of his six wives, who kicked out or beheaded depending on the case.